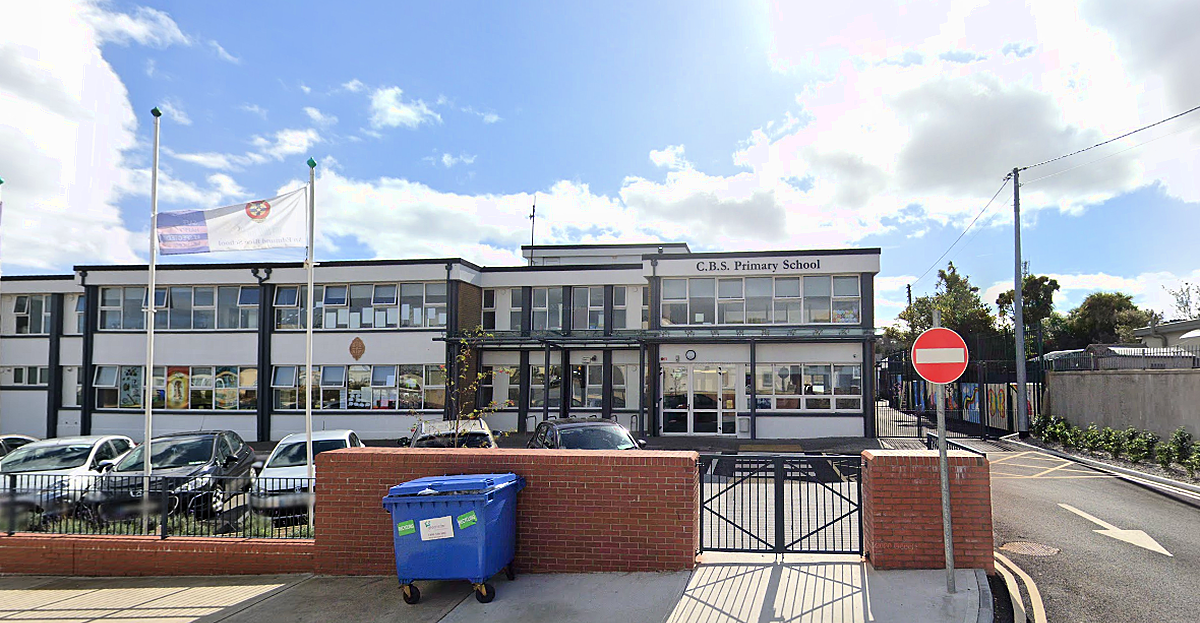 Wexford principal on COVID-19 outbreak at her school: "We had 19 cases in one classroom"
19 children in a class at a Co Wexford school have tested positive for COVID-19, according to the school principal.
CBS Wexford Primary School switched to distance learning until after the mid-term break following a major outbreak at the school, with around 30 cases identified so far.
Principal Vicky Barron expressed concern about the lack of HSE contact tracing, saying she relied on information from parents to get a full picture of the scale of the outbreak.
Recent changes to contact tracing rules means that children who are close contacts of a confirmed case do not need to restrict their movements, as long as they are not showing symptoms.
Contact tracing of close contacts in primary schools and testing of asymptomatic close contacts are also no longer necessary.
However, Mrs. Barron explained to The hard shoulder how his school went from one case to 30 in the space of a week.
Wexford principal on COVID-19 outbreak at her school: "We had 19 cases in one classroom"
00:00:00 / 00:00:00
She explained, "On Friday October 8 we learned of our first case, and Sunday evening we learned of our second. We informed the parents twice – the parents returned on Sunday to say that they had tested their children with antigen tests and had tested positive. These children also stayed at home on Monday.
"When I contacted the HSE, [we were told] there is no close contact in schools – all other children have been asked to go about their business and come to school as usual.
PCR tests began to confirm the scale of the outbreak in the classroom during the week, but some of these children's siblings had continued to attend school until they were considered a contact. family.
Ms Barron said: 'The siblings who were there on Thursday were starting to test positive on Saturday.
"We looked and said if we had one case on a Friday and 30 cases a week later… that would make sense given the rate of transmission of the Delta variant… we would be looking at new cases that are only emerging today. and tomorrow.
"The board did the math and decided the best thing to do was ask everyone to switch to distance learning. "
Information and contact search
Ms Barron said the school administration only knew the extent of the outbreak because of the "absolutely favorable and valuable" information she had received from parents, some of whom had chosen to have their children tested in private.
She said the board chose to let parents know what was going on so they could make an "informed decision" about what was best for their family.
The principal said it was clear cases were coming "from school to households" – noting that some younger children fell ill after asymptomatic children brought the virus home with them from school .
She observed, "At the end of the day, I have 19 cases in a classroom. The first two children who tested positive were on either side of the class.
"If the contact tracing had taken place, I could have kept most of this class at home and not at school on Monday.
"It would have meant that they would have likely tested and brought back their positive results sooner, which would have meant that their siblings would not have been in school. Therefore, it would have ruled out the possibility of further transmission. in the rest of the school. "
She said the classroom in question had a CO2 monitor that was read regularly, but "opening windows and doors is not the way" to ensure good ventilation in the classrooms.
CBS Wexford School is not closed this week, with teachers and SNAs continuing to teach and support children from a distance.
However, management hopes to reopen the doors to children after the next mid-term break.
Ms Barron said they were using the gap by then as a "breaker" so they'll be ready to start over with in-person classes after Halloween.
In addition, a teachers' union is now calling for increased public health support for primary schools.
The Irish National Teachers Organization is keen to see the reintroduction of testing and contact tracing, as well as the expansion of the supply range of substitute teachers to cover all primary and special schools.
He is also looking for a pilot program on antigen testing and a review of age restriction on face covers.
Main image via Google Maps