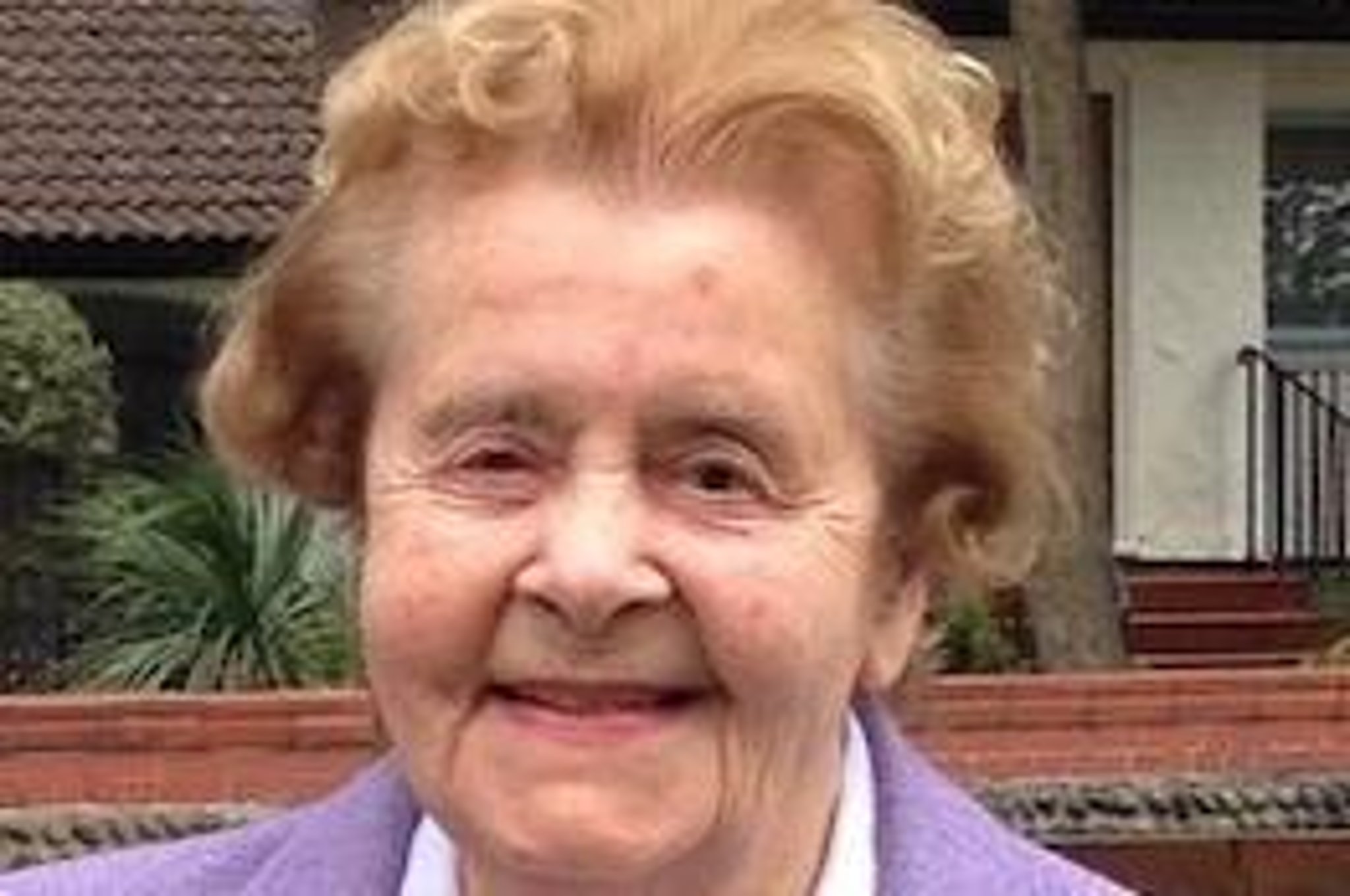 Tributes to Penny Riley, former teacher at Queen Mary School
From 1962 to 1978 Penny taught physical education and swimming at the former Queen Mary School (QMS) in St Annes, now part of the AKS.
Marie Birtwistle, who was his department head, said she has fond memories of his positivity and enthusiasm.
"When I started working at QMS, Penny worked part-time in my department, but she always gave 100%," Marie said.
Read more
Read more
Back to the school halls of Fylde's past
"Penny was extremely versatile and her knowledge and contribution to the service was invaluable.
"She always maintained the highest standards and was highly respected by her colleagues and students."
Penny brought her love of sport to the community where she taught swimming to former Lytham Baths.
She has volunteered with the Royal Life Saving Society and has won numerous awards including, in 2000, the prestigious Wilkinson Sword for her years of service in national competitions.
Penny, born Pearl Sutcliffe and educated at QMS herself, was also active in the Old Girls Association and enjoyed keeping in touch with her colleagues and alumni.
Julian Wilde, former principal of KEQMS, into which QMS merged with King Edward School in 1999, remembers her good spirits at social events for retired staff.
"She was lively, outgoing and always smiling and will be remembered forever," he said.
Penny was also an accomplished ice dancer and in 2005 published a book about her pioneering days as a student from 1949 to 1952 at the newly established Lady Mabel College of Physical Education in Rotherham.
The QMS flag was displayed in Penny's honor at her funeral at Ansdell White Church on February 4, attended by her five children, extended family and many friends. Donations to the RNLI in his memory can be made through Woodlands Funerals in Ansdell.
It's thanks to our loyal readership that we can continue to deliver the trusted news, analysis and information that matters to you. For unlimited access to our unparalleled local reports, you can subscribe here and help support the work of our team of dedicated journalists.
Support us and become a subscriber today. Enjoy unlimited access to local news, latest football stories and new puzzles every day. With a digital subscription, you can see fewer ads, enjoy faster loading times, and access exclusive newsletters and content. Click here to subscribe