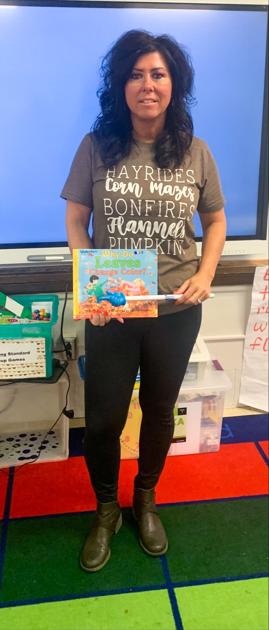 Teacher of the week: Carrie Waterman, Edison Elementary School, Danville | Education
Whether identifying the challenges characters face in books or using mathematical manipulatives to enable children to visualize numbers, Carrie Waterman's goal is to involve children in their learning.
In her 28 years of teaching, all at Edison Elementary School, Waterman has been fortunate enough to do so with Kindergarten, Grade 1 and Grade 4 children with her current position as a Grade 2 teacher. year.
"Carrie has touched the lives of so many students at Edison Elementary School over the years," said Principal Betsy Porter. "She has high expectations for all of her students and believes that all students can be successful."
I became a teacher because …
I love to teach children and introduce them to new concepts.
My favorite lesson to teach is … One of my favorite reading units that I love to teach is "Characters Facing Challenges". Students love the different characters in the stories. The stories contain a challenge that the main character must face and overcome. Students really use their imaginations to come up with solutions for the character.
My most rewarding moment as a teacher is … when former students approach me in the community to tell me how much they miss me and to recall an activity we did in class.
Something other than teaching that fascinates me is … traveling with my family. We have traveled to all 50 states. We are always planning our next adventure.
My favorite teacher was …
my college art teacher, Mrs. Bolton, in Bismarck-Henning / Rossville-Alvin. She was also my art teacher in high school. I loved the fact that each project is completely different while following the same criteria.
I engage my students by … letting them use these manipulatives to perform math and reading activities for hands-on learning. Grade 2 students love manipulatives like foam dice, monster fingers, bond cubes, and sentence highlight strips.
If I weren't a teacher, I would love to be … an interior designer. I like to take things and give them new life and reuse things in a different way.