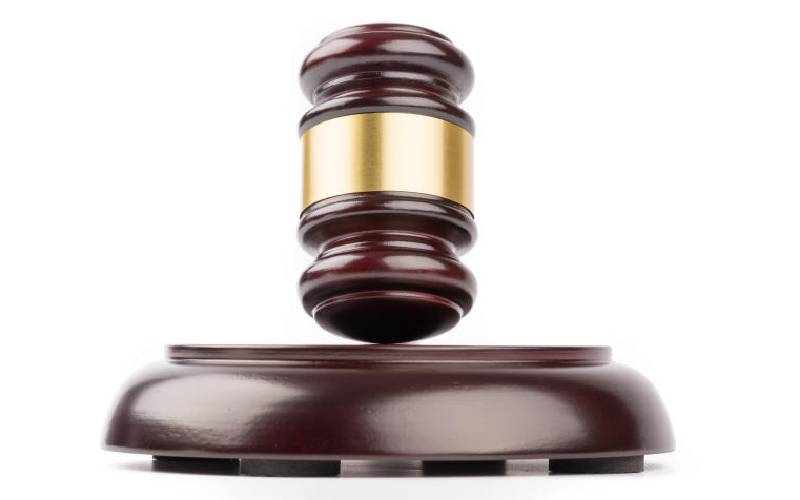 Teacher faces jail for contempt and refusal to readmit 20 students
A school principal in Nyeri is facing a six-month prison sentence for contempt after breaking a court order to readmit 20 students who had been expelled from the school.
In her decision yesterday, Judge Florence Muchemi found the principal of Othaya Boys Secondary School, Edward Muhuni, guilty of disobeying court orders issued on March 23.
She said applicants provided stamped copies acknowledging the order had been received by responding school administrators.
"Students had provided sufficient evidence that the principal and the school board of management (BOM) had received the order," Muchemi said. Judge Muchemi faulted the school administration for not challenging the order in court. Through lawyer Muhoho Gichimu, the student said he was suspended in October last year after attacking three of his colleagues, injuring one.
"Orders were not refused as the school BOM responded by trying to justify his refusal to obey the order," Judge Muchemi said. "Assuming the school had a problem obeying the order, she would have asked her lawyer to challenge it in court, but nothing of the sort was done and he remained adamant."
In his response, the principal said he rescued the three people from the school toilet block where the incident took place and reported the matter to a police station. After the students were charged in court, the school, at a BOM meeting, decided to suspend them as they were suspected of bullying others. But the students rushed to the High Court and sought injunctions to compel the administration to readmit them pending the hearing and the prosecution's decision.
Following court orders, the students and their parents were invited to a meeting with school administrators to discuss how they would pass their Kenya Certificate of Secondary Education (KCSE) exams, which were due to start in March. The school also asked them to show up ready for readmission and asked them to pay 3,500 shillings which was intended to cover external meal services.
But at the meeting, Gichimu said the school management backtracked on the content of the invitation.
"Students were instead told that they would come to school daily and be accommodated at a nearby local location where an external cook and an armed officer hired by the school would look after them," Gichimu explained. .
According to court documents, administrators at the facility did not call a meeting until the court ordered after the county director of education intervened.