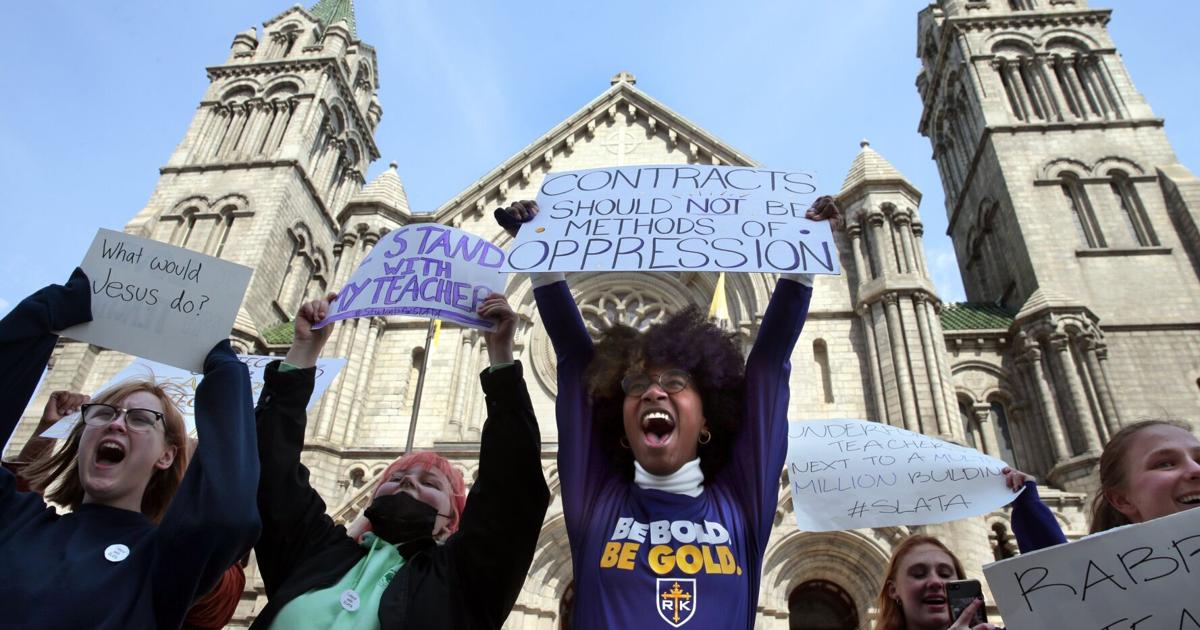 St. Louis Catholic high school students rally to support teachers | Education
ST. LOUIS — Monday's lesson was in solidarity, as 100 students from three Catholic high schools rallied in support of their teachers, who are locked in a union contract dispute with the Archdiocese of St. Louis.
Classes were canceled Monday at Bishop DuBourg, Rosati-Kain and St. Mary's after teachers staged an illness, prompting students to gather on the steps of the Cathedral Basilica of St. Louis before noon mass.
"They are more than our teachers, they are caregivers," said Lisha Luster, 17, a junior at Rosati-Kain. "They never let us down."
The St. Louis Archdiocese Teachers Association also represents members of Cardinal Ritter College Prep in St. Louis and St. Pius X in Festus, who held classes on Monday.
The union's three-year contract with the archdiocese expired earlier this month. Almost all of the 120 teachers at the five schools rejected the archdiocese's final contract offer, which included some salary increases but eliminated grievances and seniority protections.
No additional negotiation sessions have been scheduled and the teachers have been given individual contracts at will to sign by Friday. Union leaders have indicated their willingness to strike if a collective agreement is not reached.
Missouri public school teachers are not allowed to strike, but private school teachers are not covered by this law.
"Teachers want to be with our students; we want to teach in our schools. But one of the main lessons we teach students is to treat everyone with dignity and respect," read a message sent by the union to parents and students on Monday. "Because of the actions of their employer, the Archdiocese and ultimately Archbishop (Mitchell) Rozanski, your teachers have not enjoyed this dignity and respect. We are extremely concerned about the position of the Archdiocese which is so contrary to Church teaching on social justice and workers' rights.
The archdiocese did not respond to a request for comment on Monday.
In a letter to teachers on March 9, Todd Sweda, superintendent of secondary education, expressed his disappointment after rejecting the final contract offer.
Under this offer, salaries for entry-level teachers in the union would rise from $30,387 to $33,000 a year. Teachers with master's degrees and the equivalent of 10 years of experience would receive $41,599 per year, up from $36,646 previously. However, more experienced teachers at the top of the ladder with a master's degree would see a salary reduced from $64,070 to $56,750.
The proposed pay scale is "the most forward-thinking and aggressive approach to compensation in the past two decades," the superintendent's letter read.
At Monday's rally, drivers, including a few teachers, honked their horns and shouted their support for the students, chanting "Break communion, not the union" and "Practice what you preach."
Jordyn Valentine, 16, of Rosati-Kain cried as her Spanish teacher Rebecca Nagel walked by to encourage the pupils. Jordyn said she was worried about the future of the school if the teachers decided to leave.
"I want to walk up those steps in our white graduation gowns with our teachers," she said. "A lot of my teachers are like my best friends."
Catholic high school teachers began negotiating with the Archdiocese of St. Louis in October, and they are now set to strike after their contract expired on March 4.
Photos: Catholic high school teachers and students rally during a labor dispute with the Archdiocese of St. Louis
Catholic students mobilize to support teachers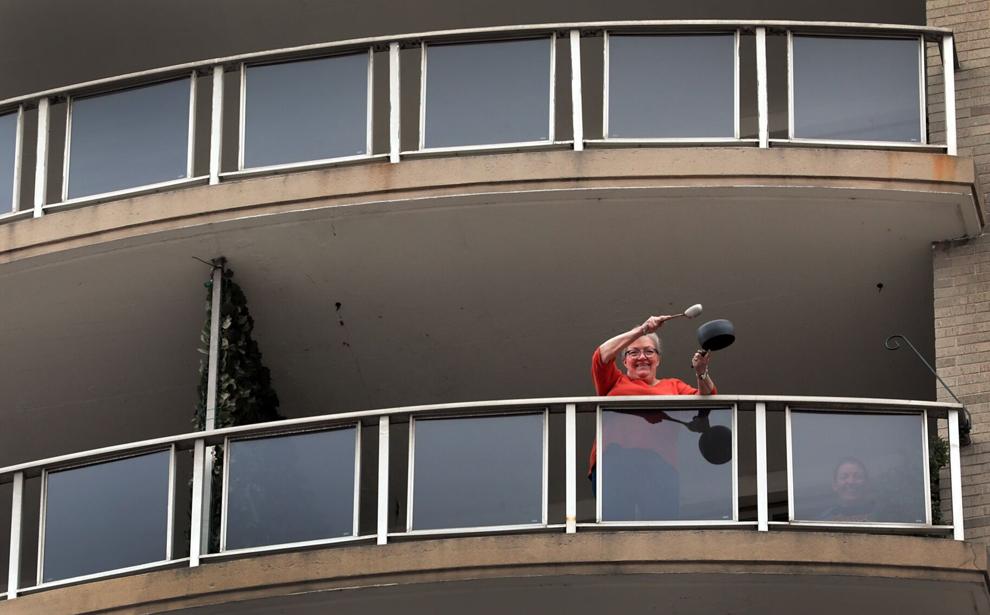 Catholic students mobilize to support teachers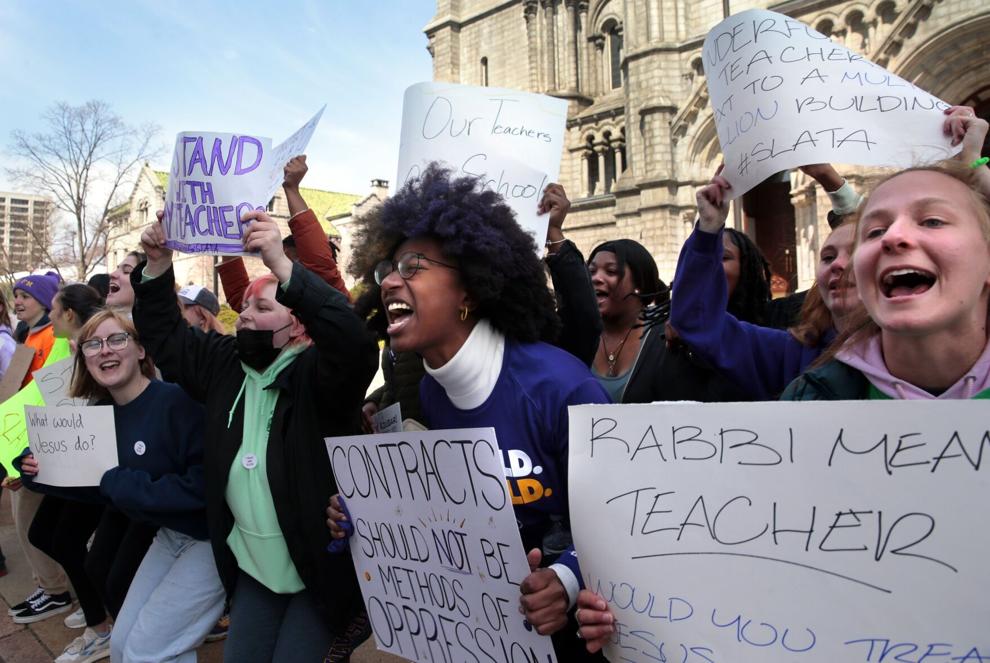 Catholic students mobilize to support teachers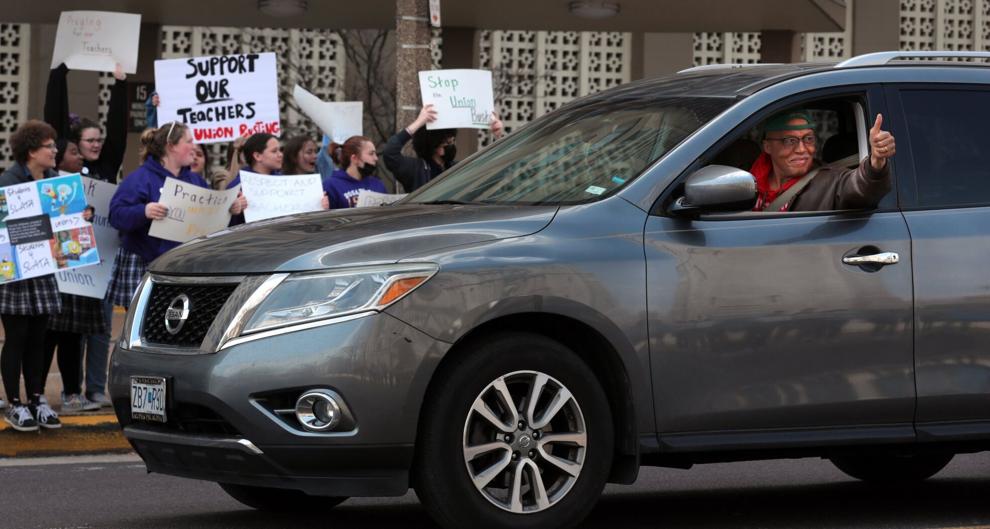 Catholic students mobilize to support teachers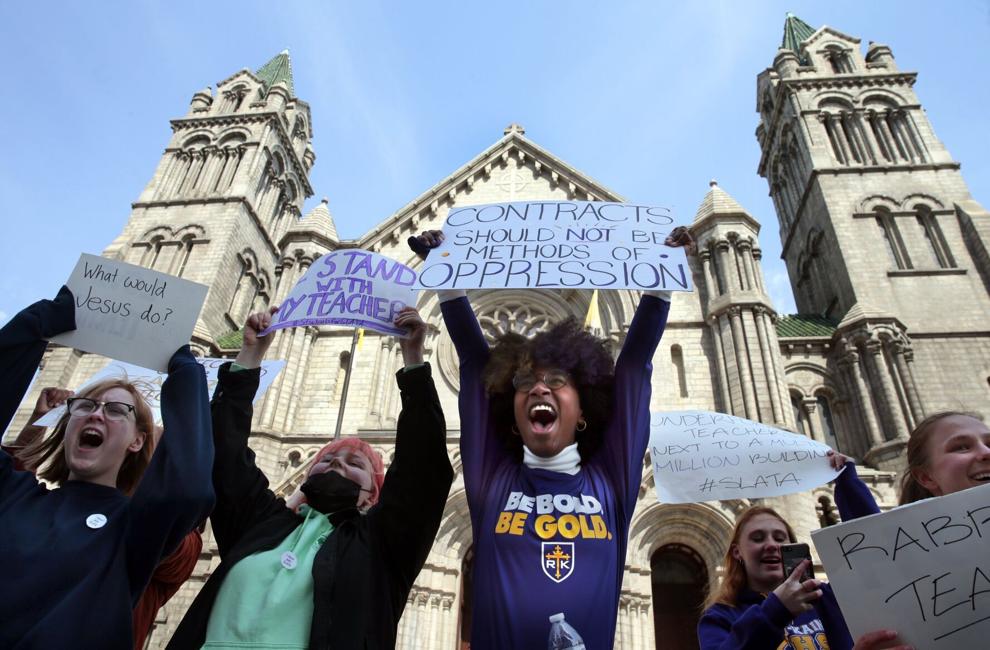 Catholic students mobilize to support teachers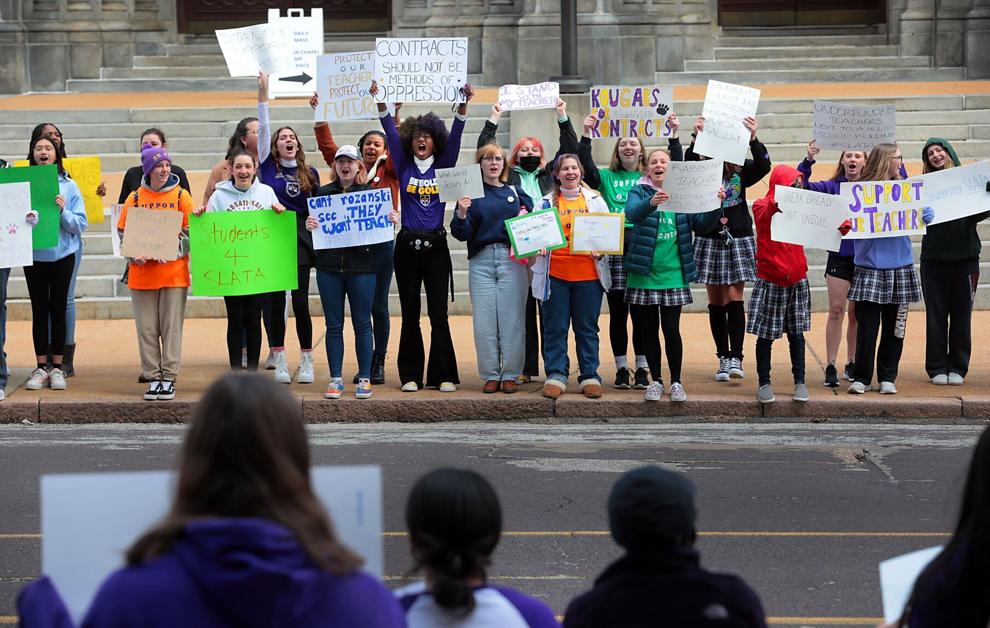 Catholic students mobilize to support teachers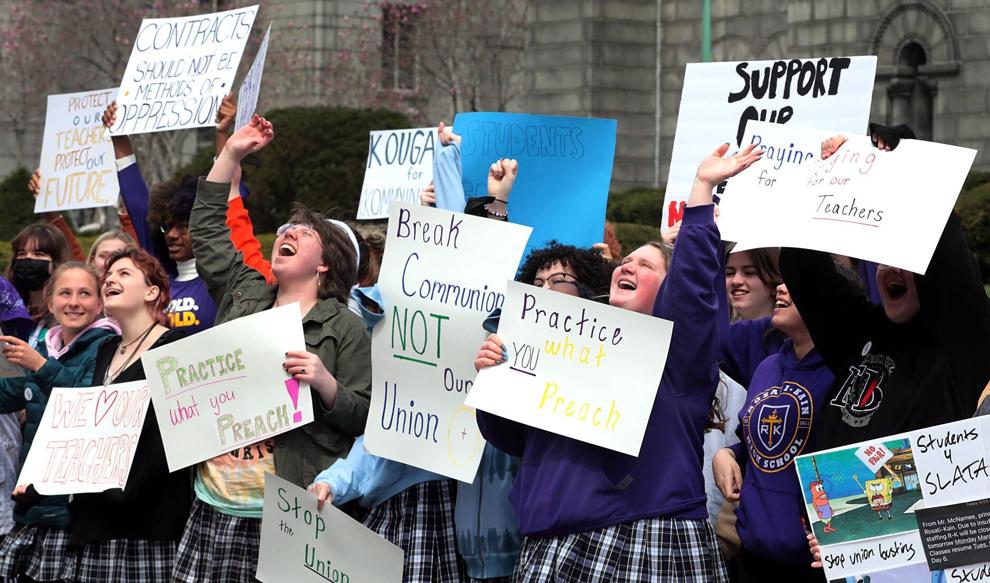 Catholic students mobilize to support teachers
St. Louis Archdiocese Teachers' Association Strike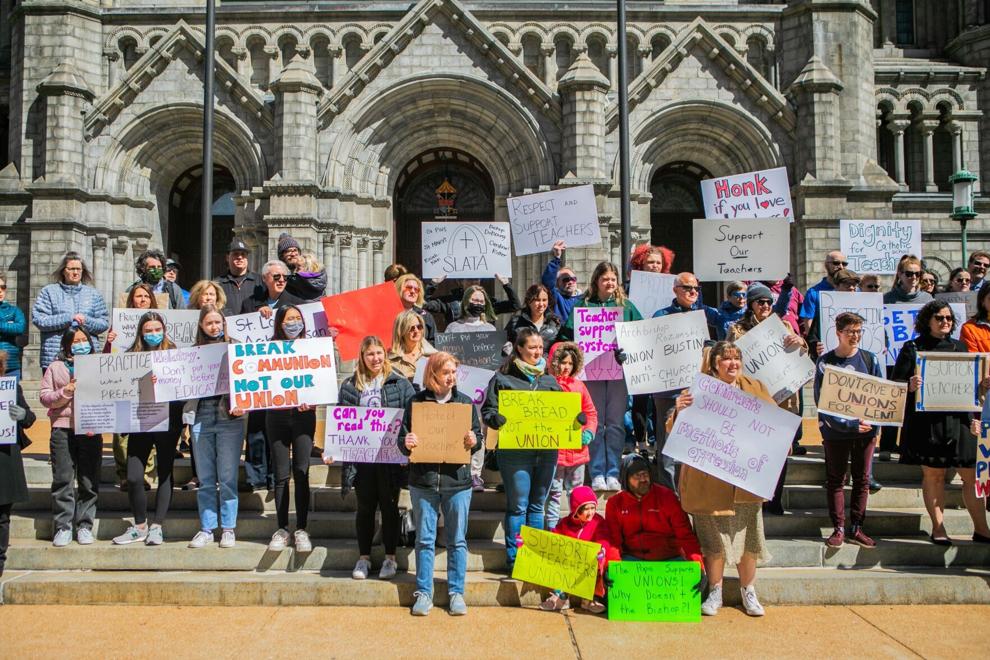 St. Louis Archdiocese Teachers' Association Strike