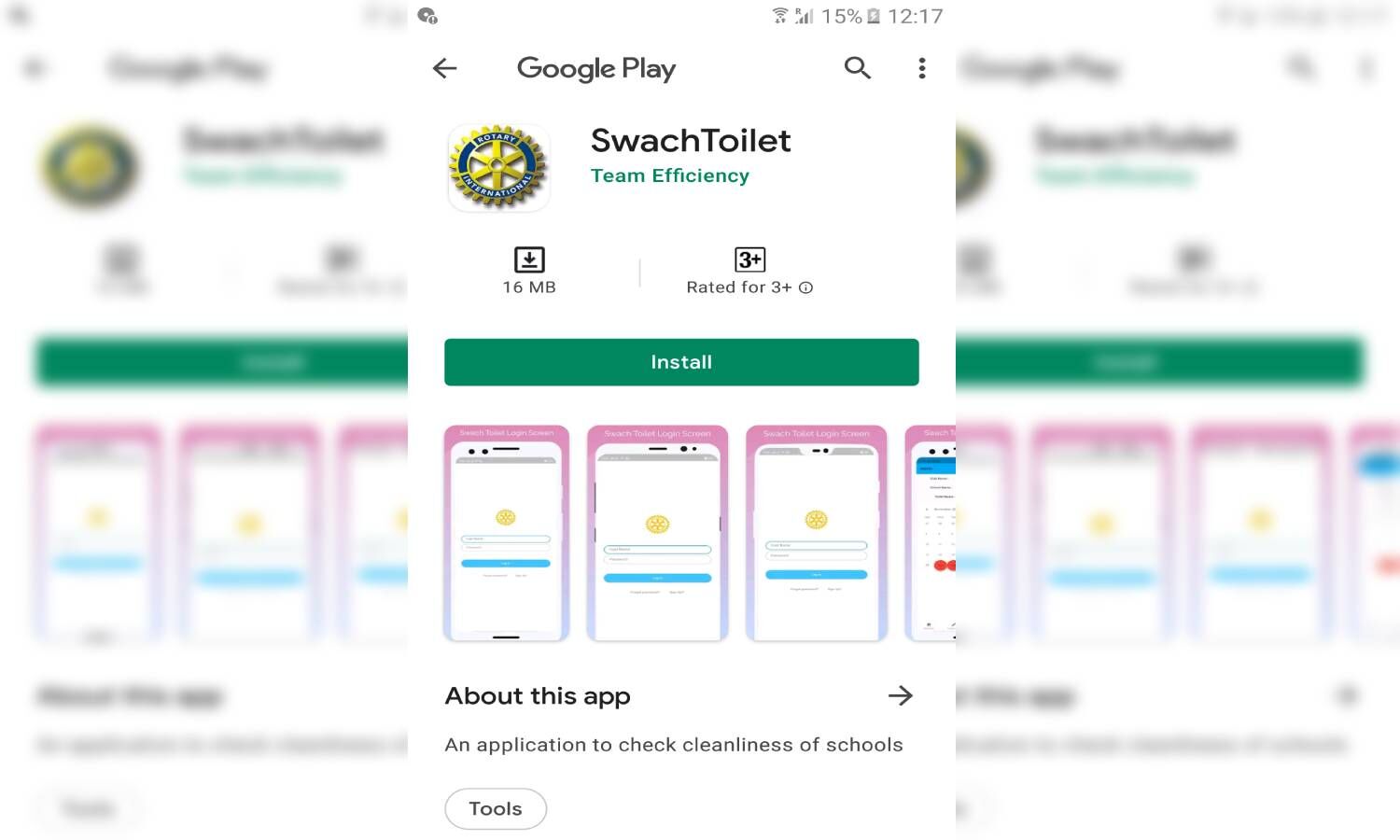 Rotary's Swach Toilet app to keep toilets ready for students
Hyderabad: While schools in Telangana wait to complete online classes, the Rotary Club of Cyberabad (RCC) has already started planning for welcoming children to school. RCC volunteers have launched an app called "Swach Toilet," an artificial intelligence-based interface that helps schools monitor the maintenance of school toilets.
The application available on Google Playstore is developed on the idea of ​​sustainability. "Often, groups give funds to build toilets in schools but later no one cares about their maintenance. The Swach App initiative ensures that these toilets are maintained regularly," says Praveen Reddy Chintala, secretary of the Rotary Club. of Cyberabad, stressing the relevance of the initiative.
"The government does not have separate budgets to maintain clean toilets in schools," Praveen explains. This is where the initiative of NGOs like RCC becomes relevant.
The app requires a school staff member to click on their toilet photos and upload them to the app daily. The app then rates the toilets based on cleanliness maintenance. This grade or score is a call to the school administration to take action to further improve the condition of their toilets.
According to a report released by the Unified District System for Education Plus (USIDE +) for the 2019-2020 school year, 12% of girls dropped out of secondary school (9th and 10th standards) due to lack of toilets. Although the dropout rate has generally declined in Telangana state in recent years, teachers across the state now fear a butterfly effect on dropout rates due to the pandemic.
"There is a school near Nizam College where there are 20-25 toilets but only 2-3 are usable," Praveen explains. The volunteers who developed the app believe that a cleaner toilet will help more girls stay in school. Initially, RCC plans to run the app in 5-6 schools in the city, and later expand it to schools in rural areas. However, it will take another month or two for the live race to begin as schools are still struggling to solve the challenges induced by COVID.
Schools in Telangana reopened on September 1, but students still have the option of attending classes online. Therefore, RCC continues its efforts to distribute laptops and other gadgets that allow students to attend classes online.