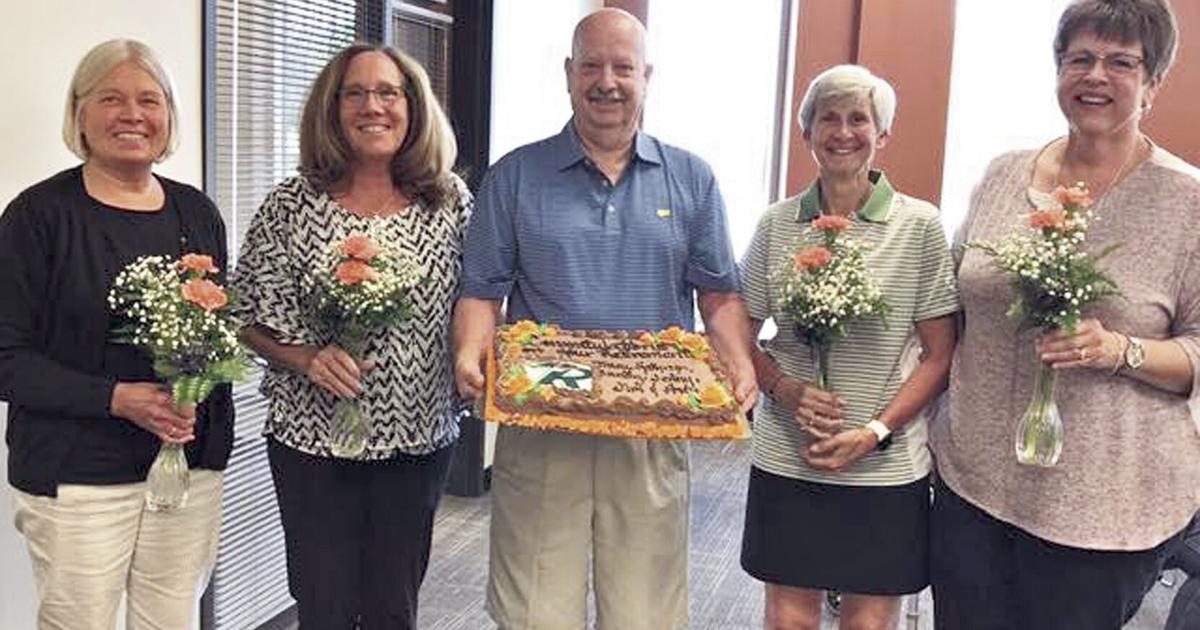 Ripon Area School District honors retiring staff at school board meeting | News
Monday's Ripon School Board meeting was filled with tears, hugs and even a few poems as the Ripon Area School District (RASD) honored its retired staff members.
Six employees were praised at the meeting: Warden Jim Henslin, Tracy Landerman, PE teacher at Ripon High School (RHS), Kathy McMillan, Grade 2 teacher at Barlow Park, Band teacher Sandy Polcyn RHS, Jenny Reilly, Grade 6 teacher at Ripon Middle School (RMS) and Ann Zabel, RHS special education aide.
These individuals have spent 166 years serving the youth of Ripon, and district officials have expressed gratitude for their contributions to SADR.
"On behalf of the board, I would like to thank you all," said school board chair David Scott. "…We really appreciate it and we will all miss you."
Jenny Reilly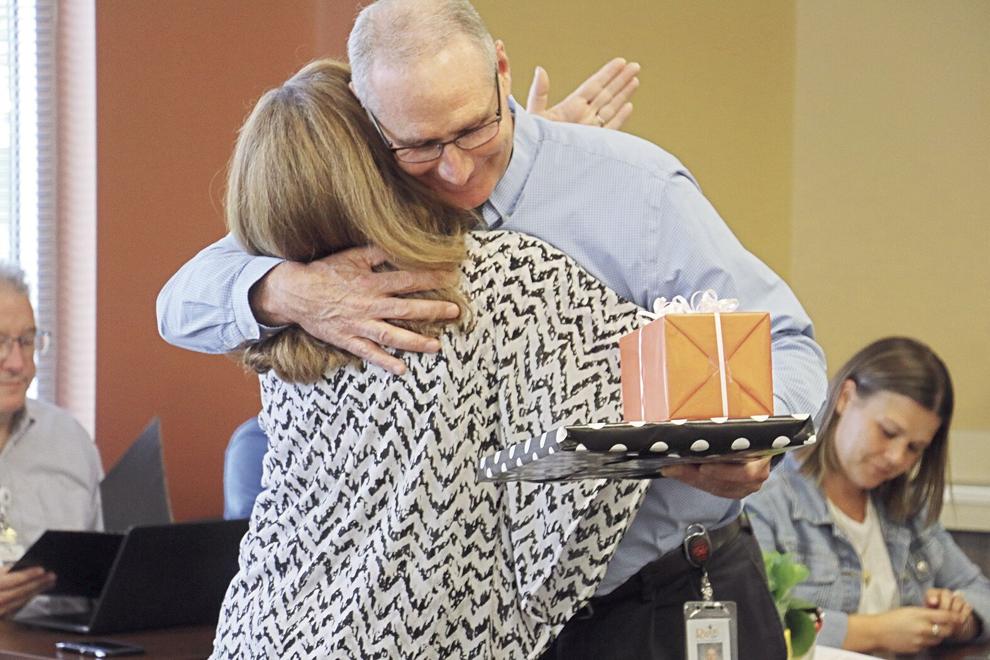 RMS Principal Rick Bunge described Reilly as a dedicated educator, always putting students first with passion and dedication to their learning and personal growth.
She started as a long-term replacement at RMS after graduating from the University of Wisconsin-La Crosse.
In 33 years of service, Reilly has served "skillfully" in a number of roles, including as a language arts teacher, social studies teacher, computer applications teacher and math teacher, Bunge noted.
Reilly has also served as a technology teacher, dean of students, mentor for new teachers, aided in planning, and a math speaker.
"Beyond the classroom, she also represented RMS at the annual freeway cleanup, was a dedicated clock operator at volleyball and basketball games – which she absolutely enjoys – and is still an outstanding dodgeball player," Bunge said.
Bunge thanked Reilly for the difference she has made in the lives of many Ripon students, for her creativity, big heart, sense of humor and leadership.
"We will miss you already and want you to have happy days relaxing on the deck or in Florida," he said.
Jim Henslin
SADR Facilities Manager Brian Appleman noted that Henslin spent 28 years in the Ripon Area School District, starting as a night guard at RHS, before transferring to RMS and becoming the college's senior guard. at the end of the 90s.
When RMS and RHS became a single facility, Henslin returned to high school.
"I met Jim probably three weeks before taking up my position. I was walking around with the old business manager, and Jim came up to me and said, "Hey, you're the new one, …if you need anything, I'll be here to help you", Appleman said. "Well, five years later, I still go to Jim with questions here and there, and Jim is still more than willing to help me."
Appleman praised Henslin for her dedicated work during the COVID-19 pandemic to help keep the school clean.
In retirement, Henslin looks forward to spending more time with his family and attending more Brewers games, especially day games, Appleman said.
Sandy Polcyn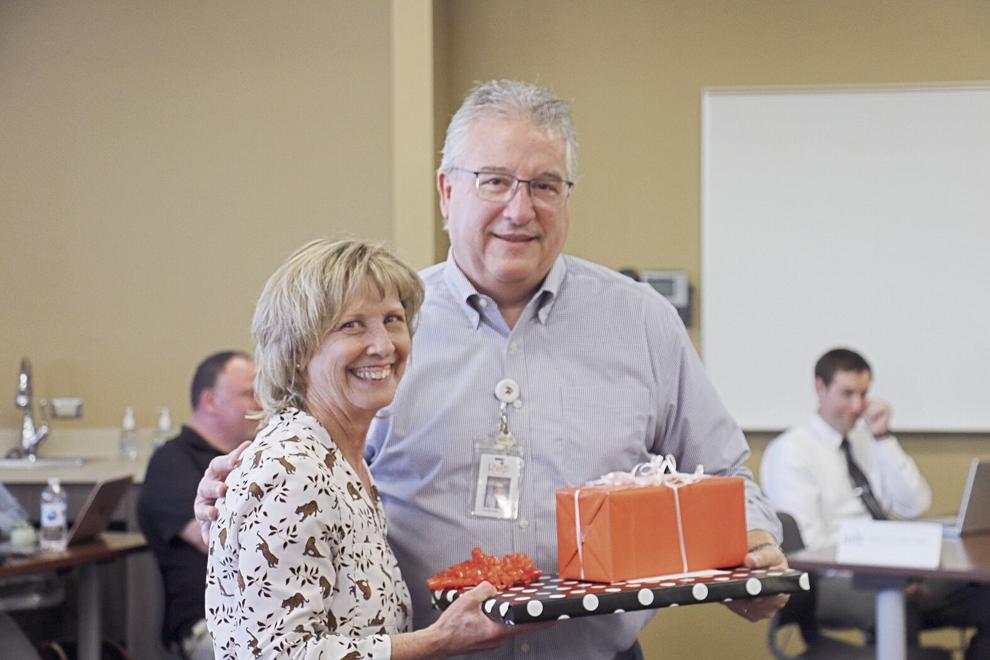 HRH Director Randy Hatlan wrote a poem for each of the retiring high school teachers, noting that they were both "pros pros" during their tenure with SADR.
"Ms. Polcyn was a band teacher for 22 years – we all know that – but she meant so much more, time to keep the show going," Hatlan said. "Here every morning at dawn, ready to learn students to play, Ms. Polcyn did it the right way."
He noted that the music produced by Polcyn students was a delight for parents and community members. She also gave thousands of lessons to students.
"Let's not forget the cheer groups that play at sporting events. This band was loud, fun, and hair-raising," Hatlan said. "Community events, the number is too many to count, Ms. Polcyn's band were always there ready to bring the joy of music to all who came out."
Because the students came to the group early in the morning, Hatlan noted that Polcyn kept loaves of bread and peanut butter in the cupboard for the students in case they got hungry.
"We all know Smuckers will be closing later this year – in part, sales will be down because Ms. Polcyn won't be around," he said.
Tracy Landerman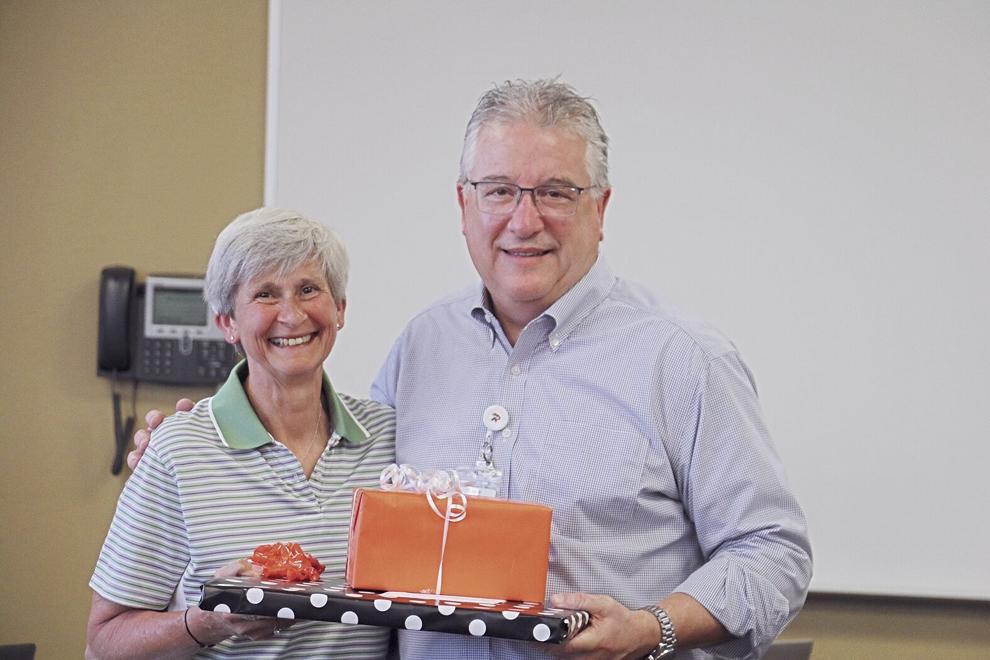 Landerman taught physical education at RHS for 38 years. Beyond the typical staples of gym class, it allowed students to do various activities such as fishing, bowling, biking, and archery.
"No matter which class I saw, the students showed great sportsmanship, were engaged and had fun," Hatlan said.
To show school spirit, Landerman also wore many costumes, including a tree, a snowman, and an elf.
She also coached volleyball and track and field for many years helping students achieve their goals with many track and field athletes reaching statehood and the volleyball team winning a state title in 1998, Hatlan said.
Additionally, Landerman also took photos of sporting events, which she shared with the community.
"When Ms. Landerman wasn't coaching, she oversaw the student section for many home events," he said, noting that she leaves big shoes to fill, preferably Nike. "… Mrs. Landerman is a true professional, a pro and she will be missed when she goes."
Anne-Zabel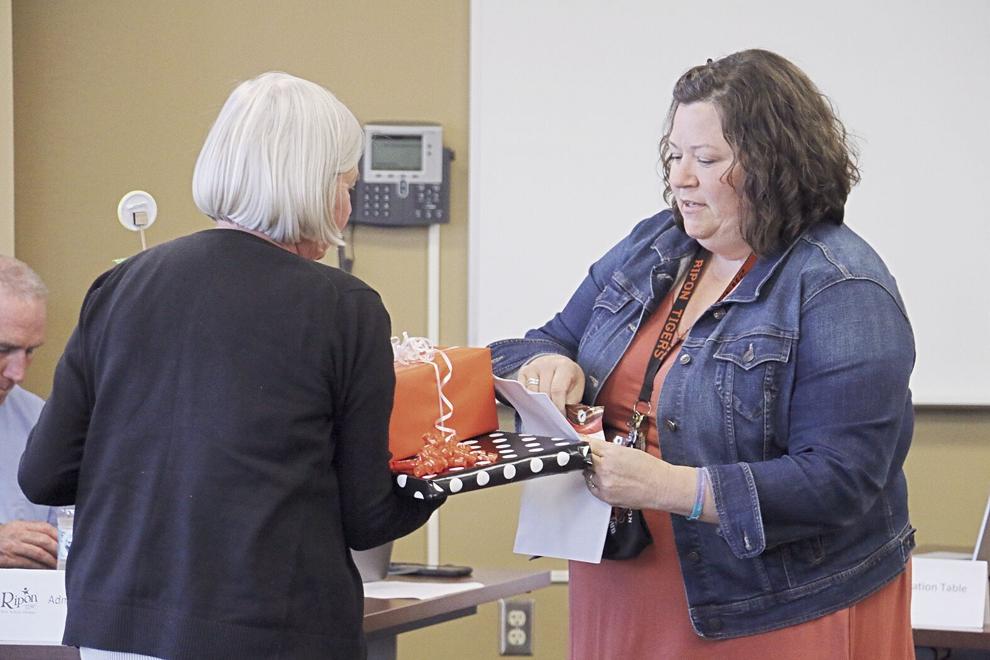 SADR Special Education Director Becky Morrin noted that Zabel has worked hard for the district for more than 20 years as a special education aide with a variety of teachers, students and in different programs.
"She worked her way up from working on floors or small tables and chairs with early childhood students to mid-size desks and chairs in Murray Park," Morrin said. "Ann's last seven years were spent in high school, where I had the good fortune to work with her."
Zabel spent long days in the developmental disability classroom, helping students develop their independence.
Morrin described Zabel as a "gentle spirit" who allows students to try new things.
"She has a kind of voice that gives constructive feedback and empowers students to grow," Morrin said. "She has a strong arm to help students get up when they need a helping hand, with a task or when they fall. Ann has a big heart – she loves children like no one else.
In retirement, Zabel will work on quilting, crafts and spending time with her grandchildren.
Kathy McMillan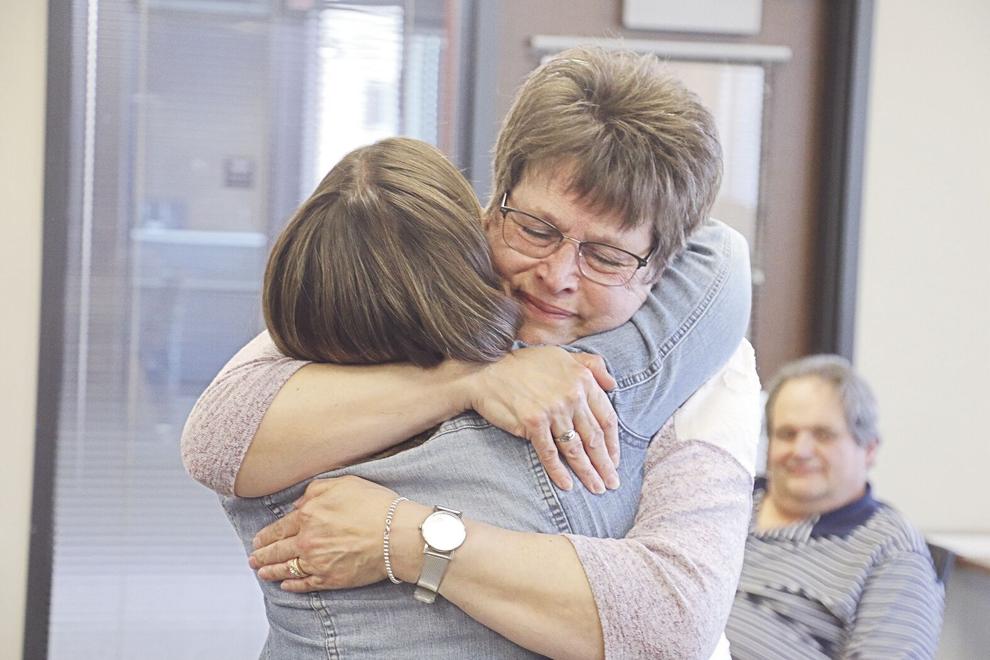 McMillan taught for 34 years, 24 of which were at SADR. Barlow Park manager Tanya Sanderfoot described McMillan as someone who tells it like it is.
"You never have to wonder what she's thinking because she'll always tell you," Sanderfoot said.
Sanderfoot described McMillan's hugs as "magical", making people feel safe and warm.
"What I will miss most about Katherine is her ability to create community within the classroom, the school and the building," she said. "I know firsthand that she makes every child who walks through the door of her classroom feel special and loved. They continue to feel that love long after they are gone.
In fact, Sanderfoot's daughter was in McMillan's class a few years ago, and McMillan helped her feel part of the class community.
McMillan said the longevity of all retiree careers with SADR is a testament to the district.
"That says a lot for the Ripon Public School District too, don't you think?" McMillan said. "A lot of us stay a long time because we believe in what we're doing."
In other news
In other news from the Ripon School Board meeting:
The school board unanimously approved the adoption of material for K-2 social studies that better aligns with new state standards.

It approved a Reading Teacher Certificate program and Math Specialist Certificate tuition reimbursement.

The school board has approved a tuition reimbursement for the Alternative Education License Program, aimed at better equipping RASD to help students struggling with mental health issues.

The board approved a summer school staffing proposal and summer school contracts.

It approved the 2022-23 tuition, which will be the same as the 2021-22 tuition.

The school board has approved applications for open enrollment for the next school year, as well as staff pension contributions.

The school board has approved the hiring of a high school physical education teacher, a middle school music teacher and two elementary school teachers.