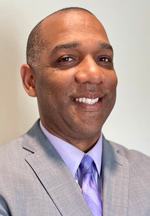 Reginald Simmons appointed principal of HSE High School – Hamilton County Reporter
Hamilton Southeastern High School (HSE) will be under new management for the 2022-23 school year. The school board approved the recommendation of Reginald Simmons to be the school's next principal.
Simmons worked in public education for more than two decades, beginning his career as a teacher in Perry Township schools. He then joined the HSE Schools in 2005, where he held his first administrative position. He has spent most of his career working alongside students, parents and staff in a variety of leadership roles, including Dean of HSE High School and Vice Principal of Riverside Junior High School.
Currently, Simmons is principal of the Hamilton Southeastern Fishers Academy (HSFA), an alternative learning program for students in grades 9-12. In addition to his support of high school students, he is also an adjunct faculty member at IUPUI.
"Mr. Simmons has skills that will help cultivate a positive culture for students and staff at HSE High School," Superintendent Dr. Yvonne Stokes said. "His educational leadership experience includes, but is not limited to , curriculum writing, teacher evaluations, and support for college and career paths."
Simmons replaces Janie Ulmer, who was named last month to serve with the Indiana High School Athletic Association (IHSAA) as assistant commissioner.
"I am very happy and honored to be the next principal of Hamilton Southeastern High School. I am passionate about creating an atmosphere that supports students' academic and social-emotional development in a nurturing and safe environment," Simmons said. "It's a role I don't take lightly, and I look forward to working collaboratively with the school community."
Simmons is a longtime Fishers resident and proud parent of four HSE Schools graduates.
Simmons earned his BS in Social Studies (secondary) from IUPUI and his MBA from Butler University.
Simmons will officially debut on July 1, 2022.