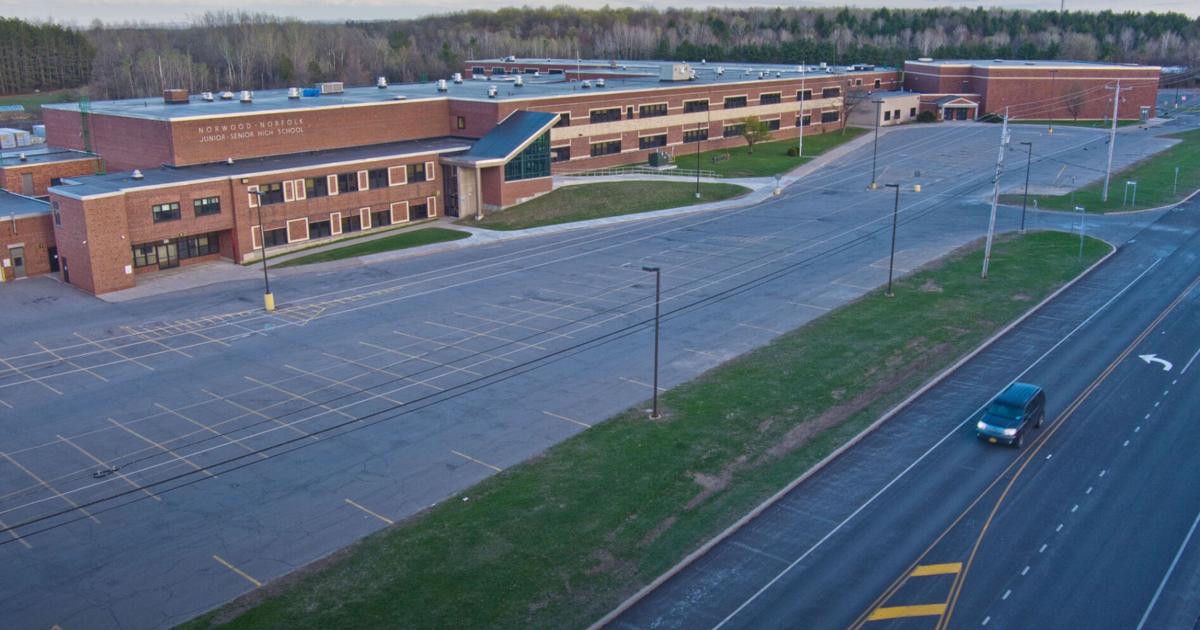 Norwood-Norfolk Central School District Seeks Feedback on Updated Safety and Technology Plans | Education
NORFOLK – The Norwood-Norfolk Central School District is seeking input on three plans that have been reviewed by members of the school community over the past year and will be on the agenda for approval at the board meeting school in August.
Comments are requested by July 30 on the District's 2022-2023 Technology Plan, Safety Plan and Code of Conduct. Draft Technology and Safety Plans are posted on the District website at www.nncsk12.org/Domain/26. The code of conduct is available at www.nncsk12.org/Page/2885.
Superintendent James M. Cruikshank said some changes in the technology plan were necessitated by the pandemic.
"This is normally a three-year plan. The plan we had before the pandemic was to launch an individual initiative. The devices arrived. We were ready. We just didn't have all the protocols and policies in place. Then all of a sudden the pandemic happened," he said. "So what we're trying to do now is codify our systems for each child with access to a device, but also address the teaching methodology. We learned a lot during the one-on-one pandemic, a lot we wanted to continue, but also a lot we didn't want to continue. This plan better reflects the coming years.
Mr. Cruikshank said there were certain practices that students and teachers in the district found worthwhile.
"So we don't just want to go back to where we were. We want to keep moving forward, but moving forward with best practices," he said. "It's a learning process with technology. As soon as you learn something, the technology changes. So we need to have a plan ready to be flexible.
Changes have also been made to the security plan.
"We update this every year, but we're constantly tweaking it. With every exercise we do, every situation we encounter, every resource we receive, we are constantly updating it," Cruikshank said.
He said that 10 years ago the plan basically dealt with what to do in the event of the death of a student or faculty member.
"It's evolved into much more – trying to consider safety and security and many avenues. So it's a much more comprehensive plan. It's based on a pretty good model that the state from New York had sent me other districts," he said.
A second part of the plan, the emergency response plan, is confidential. Mr Cruikshank said it falls within the exact protocols to follow in an emergency.
"This year, obviously, following tragedies that seem to be approaching us, we are trying to keep ourselves safe as best we can. We meet constantly about this in Norwood-Norfolk. We meet once a week for safety and security issues," he said.
The Code of Conduct has been updated to bring it in line with new laws and regulations.
"But overall the code of conduct is a fairly stable and reliable document based on case law," Cruikshank said.