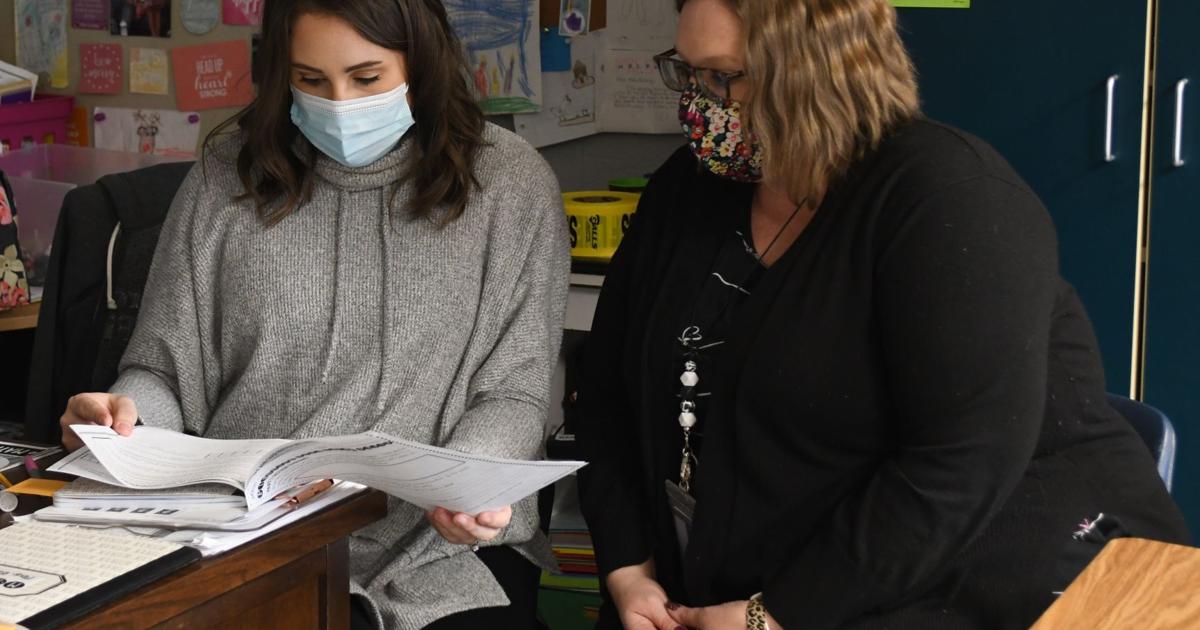 mentorship program supports new teachers in the school district | Local News
In recent years, the Hopkins County School District has implemented a New Teacher Program, helping first-grade teachers and newcomers to the county have a smooth transition.
Alaina Lancaster, director of secondary education for the school district, said the program pairs a new teacher with a mentor, a seasoned teacher from the county.
"Our hope is that they stay, that they find this, not only as a place to work, but as a home," she said. "That they build relationships with other teachers and feel the support of the district. "
Melissa Johnson, a first-grade teacher at James Madison Middle School, said having 12-year veteran Elizabeth Bailey as a mentor has been fantastic.
"It's so helpful to have someone who's been here and who knows the ropes and knows where to point me to where I need to go," she said.
Bailey said she and Johnson were both math teachers in grade seven, so they spent a lot of time co-planning.
"We can exchange ideas," she said.
Bailey said the way she understands her role as a mentor is that she's there to guide Johnson through her freshman year.
Hopkins County has 62 new teachers, whether new to the county or in their first year of teaching, assigned to 62 mentors.
"With this mentor, they go through a needs assessment and focus on the top priorities they feel they need as a classroom instructor," Lancaster said.
The priorities could be assistive technology, help with an infinite campus, or Google Classrooms, she said. It can also be classroom management, like tips on how to build relationships with students, or even time management, like grading documents or creating lesson plans.
"Our goal is to try and match them with someone in the same field or areas of content that they teach," Lancaster said. "They work with them for 20 hours outside of school hours. "
In addition to one-on-one help, new teachers also participate in focus group meetings, Elementary Education Director Wendy Mitchell said.
"We sent the new teachers [an assessment] to ask them what topics they wanted to focus on, "she said.
They meet once a month to discuss various topics, Mitchell said. In the last meeting, they focused on the Infinite Campus and Google Classrooms. On Monday, they will focus on student engagement and classroom management.
After Monday, they'll be in the middle of the year and the mentoring hours should be mostly over, she said.
"We're going to send out another needs assessment to see how we can best support them for the rest of the year," Mitchell said.
They received a lot of positive feedback from the focus groups and the new teachers really appreciated their connection with their mentors.
Mitchell said that in addition to the mentorship program, new teachers also receive additional financial resources to purchase additional materials.