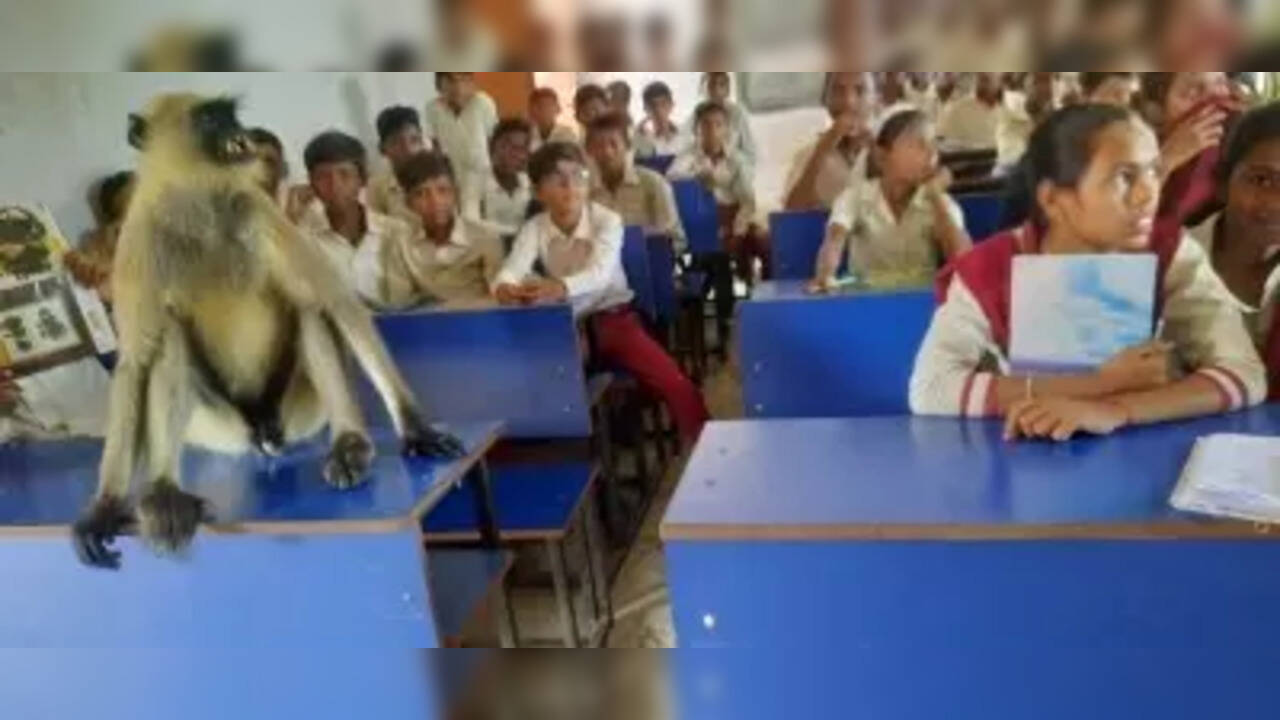 Jharkhand School has a special student! Watch a viral video of a monkey attending class with students
Jharkhand school saw a recent student in the class of a public school. According to an agency report, a monkey was seen entering and attending class with the students. The monkey has been attending these classes for a week.
The viral video and photos of the monkey entering classrooms and offices circulated on social media and gained traction. According to the agency's report, the presence of the monkey in the classrooms has become a subject of interest.
According to the IANS news agency, the headmaster of the school said the monkey regularly came to school at 9 a.m. when the school opened and left in the evening after lessons had ended. The monkey walked into the classroom of class 9 students last week and upon seeing the monkey, the students got scared.
Viral Video of the monkey sitting in the classroom
Luckily, the monkey didn't harm anyone and was spotted sitting on the classroom bench. It has become routine for the monkey according to the agency's report. The report further adds that the monkey was spotted in the manager's cabin on Wednesday and was sitting on the table. As soon as class started, as part of his routine, he went to sit on the classroom bench.
School management committee chairman Sakaldev Yadav said the forest department was called and the team tried to catch the monkey but were unable to.