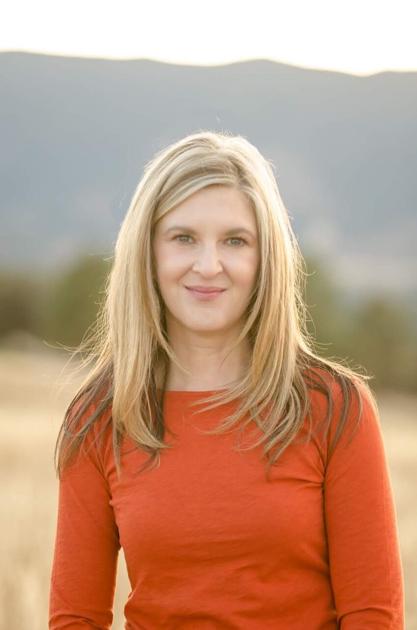 Introducing New Assistant Superintendent for Lewis-Palmer School District 38, Amber Whetstine | The gallery
MONUMENT • District 38 has a new Deputy Director who is ready to do his part to shape the future of the new generation, the community and ultimately the world.
Amber Whetstine was hired by Lewis-Palmer School District 38 at the start of the summer to be assistant superintendent. She was from Falcon School District 49, where she was Director of Learning Services.
"What impressed me the most is that she is dedicated to each student and understands what it means to be a collaborative leader," said KC Somers, superintendent of D-38, when he introduced Whetstine to the D-38 Education Council in June. "She is very motivated to step in and align her work with strategic planning and our initiatives. "
Whestine and her husband, Brett, moved to the Pikes Peak area in 2002 from Minneapolis, Minnesota in search of a new adventure. They loved developing their careers and raising their daughter in the area, she said.
"We love this community and the sun here and can't imagine calling any other place back home," Whestine said.
She chose a career in education because she has always believed in investing in young people, shaping the future and doing her part to make a positive difference in the community and as a citizen of the world, has Whetstine said.
"I am fortunate to be able to continue to educate the next generation in D-38," said Whestine.
Whestine's career began in St. Paul, Minnesota, as an elementary school teacher. During her career of more than 20 years, she gained experience as an educational coach, assistant director and director.
From a district perspective, Whetstine has worked in professional development, instructional technology, school improvement, curriculum, instructional support, and assessment. She said she was firmly committed to providing exceptional service and support to school principals, teachers and staff who work alongside students on a daily basis.
"By providing professional development opportunities that foster the continued growth of our staff, we can continually better serve our students," said Whetstine.
Whetstine has seen public education evolve in Colorado, and she said she believes more than ever that educators need to focus on developing the essential skills students will need to be successful after graduation.
"Engage our students in meaningful learning experiences that connect with their passions and personal talents, and ensure that each of them leaves our schools with the ability to communicate effectively, think critically and work in Team collaboration are some of the most important responsibilities we have as educators today, "she said.
Whestine said the role of Assistant Superintendent was a natural next step in her career and was a perfect fit with her values ​​and experiences. D-38 has a reputation for excellence in academic programs and a community that values ​​high quality education, she said.
"I see this as an exciting opportunity and a challenge to provide leadership that will allow us to continue to deliver exceptional programs to our students," she said.
Whestine said strong community relationships are essential to maintaining the pursuit of excellence, and she believes two-way communication is paramount. She said D-38 aims to unite the community around its education and communication efforts and that she looks to do her part to stay committed to growing with students at the heart of their work.
"I believe we can engage in a dialogue together to make sure that we are preparing every student for future success," said Whetstine.