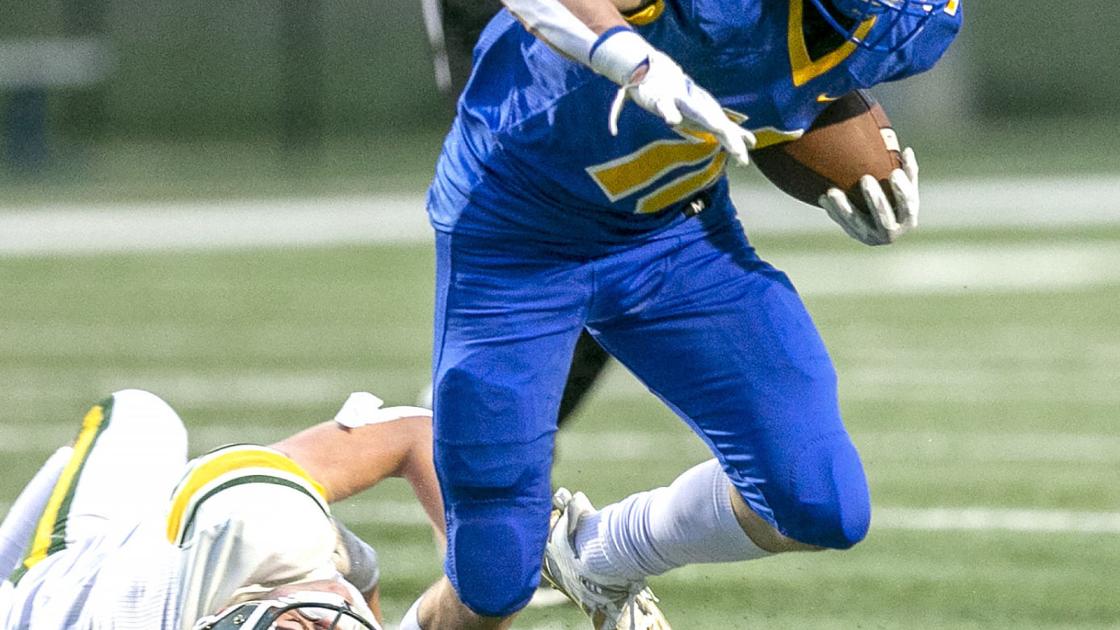 High School Football: No.5 King George Reloads With More Focus on Ground Play | High school
The Foxes may need a more balanced attack as they have stepped up their schedule with out-of-district competition against defending Class 3 champion Lafayette and Class 6 semi-finalist Massaponax.
Ferguson said the improved attack on the ground will open things up for the pass as he feels more comfortable with each rep.
Ferguson isn't focused on replacing Mutter's 2,219 passing yards and 23 touchdowns. Instead, he wants to put the ball in the hands of his playmakers and allow them to work.
"I'm excited," Ferguson said. "I have a great team around me and it's going to be a very fun year."
Woolfolk would have been the Chancellor's first return rusher. He racked up 353 yards and eight touchdowns in seven games in the spring. He recorded 84 rushing yards and three scores in a win over Courtland.
He has already marked his new teammates.
"He's a good running back," said Ferguson. "He's powerful, he's fast and he's going to help us a lot.
Aley was one of King George's best running backs in 2019. Head coach Vern Lunsford said he was thrilled to be back for his final season.
"Gabe is a tough and very physical kid," Lunsford said. "The tenacity and experience he brings will definitely help us out there in the backfield."