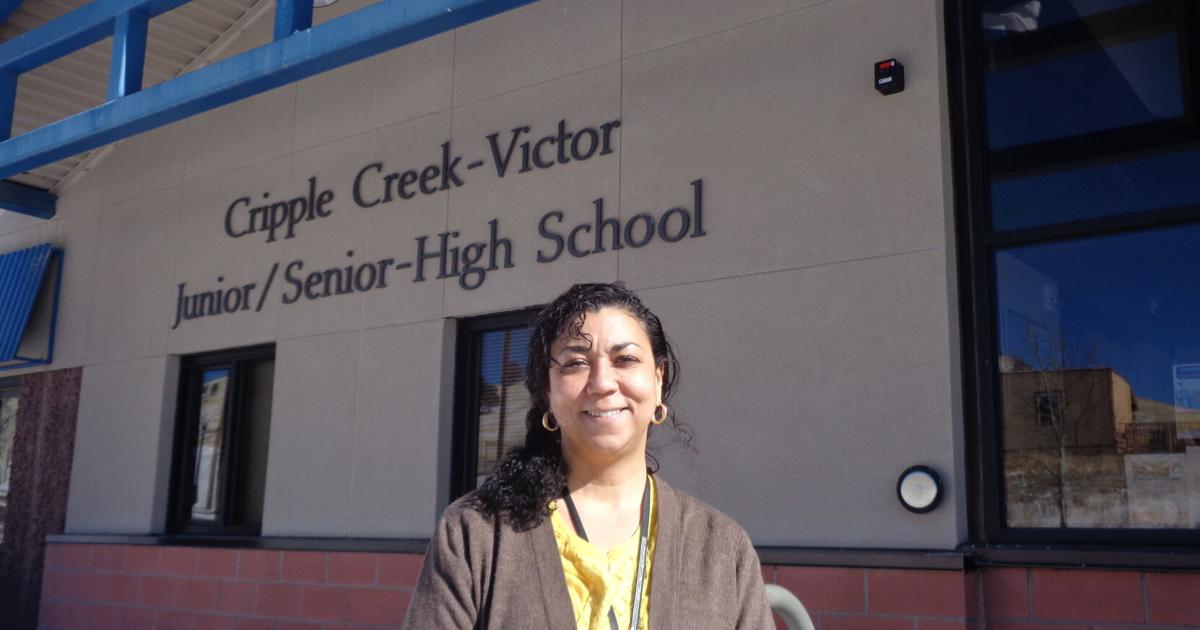 Cripple Creek-Victor School District Receives Grant to Change Punishment Model | Mail from Pikes Peak
As education evolves and old-fashioned methods of discipline have proven ineffective, officials in the Cripple Creek-Victor School District are changing the model.
Recently awarded a $307,000 annual grant for expelled and at-risk student services from the Colorado Department of Education over four years, the district plans to hire two student deans for junior high and elementary school in Cresson.
"We want to become a district that uses restorative practices as a way to teach students how their bad behavior affects them, especially if they continue to behave that way," said district superintendent Miriam Mondragon. "We want them to understand how their bad behavior affects others."
For example, during the current school year, 17 students were expelled for misconduct such as fighting, bullying, defiant behavior, destruction of school property, vandalism, disrespect, and violation of the code of conduct.
Additionally, nine students were suspended from school for some of the same infractions. In primary school, there were three out-of-school suspensions, two for physical assault and one for dangerous weapon. These statistics were included in the grant application.
"I think our bid showed that we have a plan in place on how to support at-risk young people while trying to move away from exclusionary practices," Mondragon said. "Let's do things that change behaviors rather than expel them. I think our grant has shown that we want the best for these children.
In addition to funding deans' salaries, the grant funds a family and academic success advocate at the high school level. "If we have a student who is struggling in the school setting, the advocate will work with teachers and families," Mondragon said.
If parents feel uncomfortable contacting the school, the Advocate is the go-to person who can step in. Additionally, the advocate relieves teachers and staff who often delay other responsibilities for the at-risk student. "Every time we miss a phone call or don't have the ability to follow up, it only lengthens the distance between school and home," Mondragon said. "And we can't do that anymore; we have to close the gap.
The fourth position funds a college/vocational counselor to help juniors and seniors plan their post-secondary education. "To come to the Cripple Creek-Victor School District, you have to have a certain level of investment and commitment to these kids and this community," Mondragon said. "It's not like finding a job elsewhere. So that's what I'm looking for with these new recruits.
A second EARSS grant of $100,000 funds a six-month planning period that includes one month's salary for new positions and training for all staff. "The grant also funds a very aggressive marketing and recruiting campaign," Mondragon said.
Mondragon, along with Dan Cummings and Tonya Copley, principals of secondary and elementary schools, wrote the successful grant to the Colorado Department of Education, respectively.