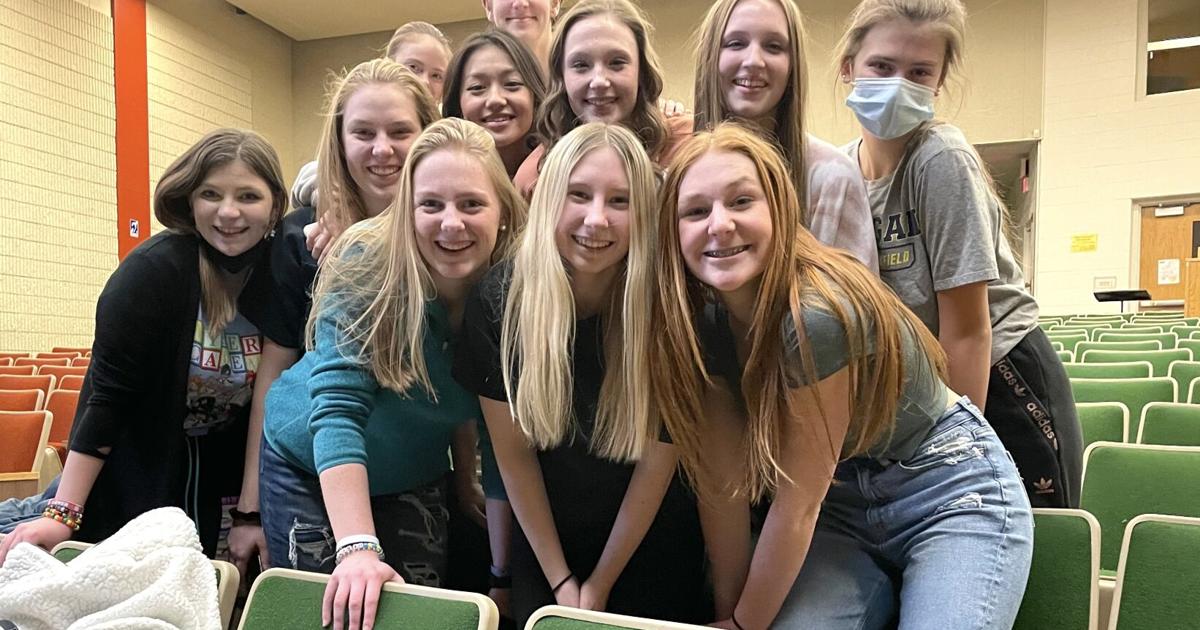 CHS students to perform "High School Musical The Musical" |
CADILLAC — Troy, Gabriella, Ryan and Sharpay will all be there, and Cadillac's high school music department thinks you should be too.
Tickets for the department's performance "High School Musical On Stage" go on sale for the four upcoming performances at 7 p.m. on February 10, February 11 and February 12 and at 2 p.m. on February 12. The cost is $10 for adults. and $5 for students.
Choreographer Jenn Reagan said everyone involved in the music department got together to discuss what they wanted to do this year. The cast, crew and directors agreed that they wanted to do something big and something that had energy, according to Reagan.
After everything was shut down and gatherings were limited for so long due to COVID-19, the idea was to give them something big to do, Reagan said. As a result, Reagan said he chose the popular Disney Channel movie based on a book by David Simpatico as this year's musical.
MacKale McGuire as Troy and Emily Brannam as Gabriella star.
"There is a cast of 45 people and a huge stage crew. There are a lot of different parties involved and the more people the better," Reagan said. "It's a story of acceptance. It's a fun and energetic family show, from little kids to elders who have seen the movie and grown up with it. We tried to be true to the original story and all the great parts that people fell in love with.
Musical director Dave Johnson said he and the cast were thrilled to bring an upbeat show like this to the community at a time when everyone could use it the most. He said the cast and crew worked hard and put a lot of time and effort into putting together the show.
Tickets are available for purchase at the Cadillac Area Public Schools Central Office, Brinks Custom Framing in Downtown Cadillac, the Cadillac High School Office and the Community Schools Auditorium Cadillac High School before each performance.